A rainy Sunday looks like the right moment to compute some numbers about my 2013 sport season and plan the upcoming one.
di Lorenzo Clementi |
Commenti |
Immagini
If you regularly follow this blog, you might know that from time to time I post some stats about my sport activities. If you haven't yet done so, please read the previous posts and keep in mind the important remarks you find there:
2012 sport stats
Sport stats, first half of 2013
The colour coding and the meaning of the plots is explained in the posts linked above.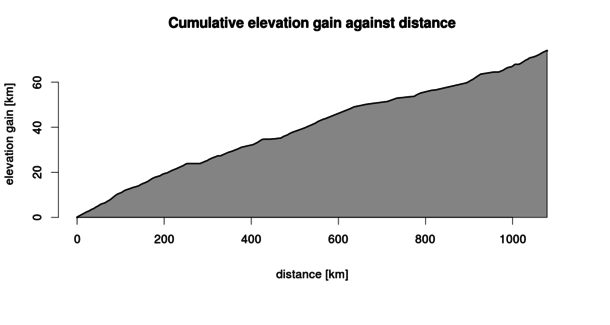 So here are the numbers: in a total of 112 activities (all put together) I covered a horizontal distance of approximately 1080km and an elevation gain of 74km. Figure 1 shows the cumulative elevation gain plotted against the distance covered: the slope of the plot is rather constat along the year, except for a couple of moments where my activities were mainly on flat terrain.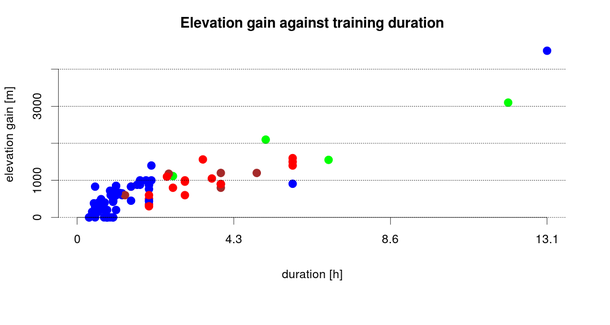 Figure 2 shows the relation between the activity duration and the corresponding elevation gain. The two rightmost dots represent the highlights of my 2013 summer: the Semi trail Ticino and the Adula ascent in one day (from lake Locarno). For the winterly part of the year, two interesting excursions were the Adula and the Cima d'Örz.

Finally, there is anohter 1100km for the bike commuting (bike to work). As usual, at the link below you can download the data and the source code used to generate the numbers and the plots of this post.

Vuoi lasciare un commento?