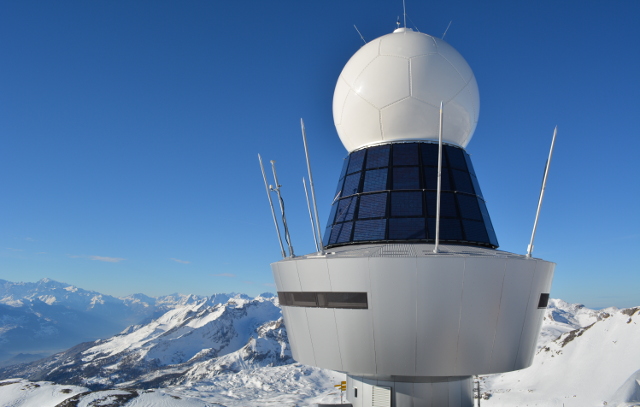 In the context of the Rad4Alp project, MeteoSwiss is renewing and expanding its weather radar network, which accounts currently for 3 radars: Albis, La Dôle and Mte Lema.

The fourth Swiss radar is being installed at almost 3000m asl at Pointe de la Plaine Morte in Valais, at the top of the Crans Montana ski resort; a fifth radar is going to be installed later on in the Grisons.


Last week I was at Plaine Morte with my colleagues and I had the opportunity to take some pictures (see below). Starting from this very week-end, the Crans Montana resort is opening its ski slopes to the public and the new radar building is very likely to draw the attention of the skiers reaching the top with the cable car.