It's been almost one year since I posted my first picture in Instagram, meanwhile this app has become one of my favourites
Instagram is an iphone/android application and social network allowing to share pictures (I'm using the Android version, as you may have guessed). The functioning is very simple: you take a picture, you crop it in order to make it squared and, after applying (if you wish) some image filtering, you post it on your profile. You can then add hashtags in the image comments in order to make it searchable or to draw attention to it.

Hashtags can also be used to create groups, like the Swiss and the Ticino communities.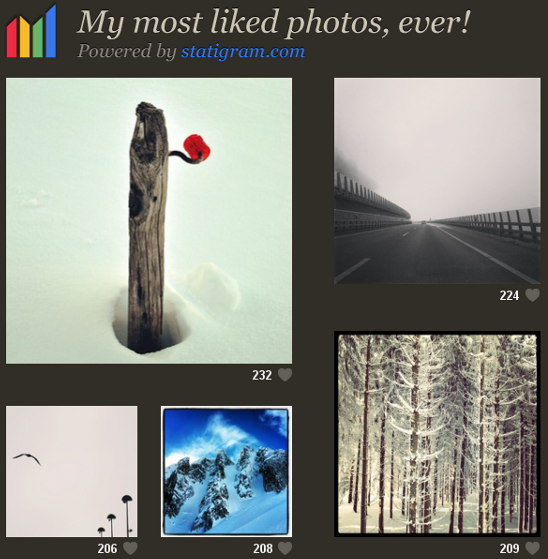 In almost one year of use I posted 215 pictures, most of them are nature shots taken in the mountains around Ticino, but I also experimented some other subjects, as you can see by having a look at my Instagram profile.

Browsing Instagram's pictures is often very inspiring, it's interesting to see how mobile photography is sometimes able to produce outstanding images (...I'm not talking about mines of course :-)

Vuoi lasciare un commento?