A whole week at the weather radar station Monte Lema: lots of work, but also some stunning views over Lugano and Malcantone.
di Lorenzo Clementi |
Commenti |
Immagini
I spent last week with some of my colleagues at the Monte Lema, where we took part in a training course on the new weather radar that was installed last spring.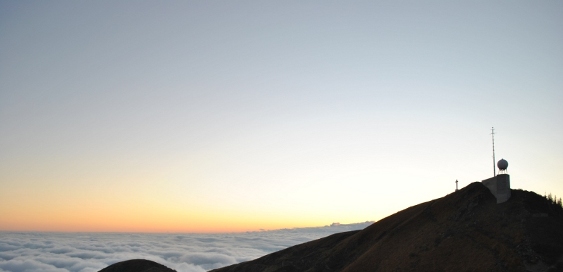 After two rather cold days, with the first snow of the season followed by rain, the week ended with some nice and sunny weather. When not closed in the radar or in the theory room, I had the opportunity to take some pictures, a selection of whom can be found on my web album.
matte [sabato 29 ottobre 2011, 18:44]
---
belle foto cugina...
clem [sabato 29 ottobre 2011, 20:36]
---
Grazie grazie :-)
Conto di vincere qualche concorso di fotografia e poi vivere di rendita.

Vuoi lasciare un commento?